Headlines !
"Marie Gélinas-Mercier's Memoirs"
I dip brushes in my memory to paint the color of my souvenirs
Among Quebec naive painters, Marie Gélinas-Mercier occupies a place of choice. Having undertaken to paint her memoirs at the age of 74, she left us as legacy, after twenty years of work, a real cultural treasure imbued with insight and humor. Her works describe in detail many facets of daily life in the Quebec of old.
Les fesses à l'air des années 1920-30, oil on canvas, 1995
As part of this exhibition, some ninety works are presented, highlighting not only the artist's passion for painting, but also her personality, independent spirit, and the benevolence with which she looked upon the people of her community, that of the Centre-du-Québec.
This special exhibition is open to the public until September 11, 2022
Also available online !
A Second Year of Coronavirus, where I live
For a second year in a row, as the pandemic remains a global threat, the Museum has invited naive artists to provide insight on the situation that prevails in their part of the world. Some speak of solidarity and adaptation, other of the losses suffered, while still others talk of vaccines and dreams of better days. Once again, we let their works tell us more. Stay on this site and browse through the virtual exhibition below.
To see the works included in the previous year's virtual exhibition, click Here
Welcome
Friends of Naive Art, you have landed at the right place. Whether a professional artist, a Sunday painter, a collector, a gallery operator, a researcher, an educator, a student or passerby, there is something new to stir your curiosity. A wind of another kind is blowing from the paintings of our featured artists. You will be hard pressed to discover how everyday life can become a philosophical quest.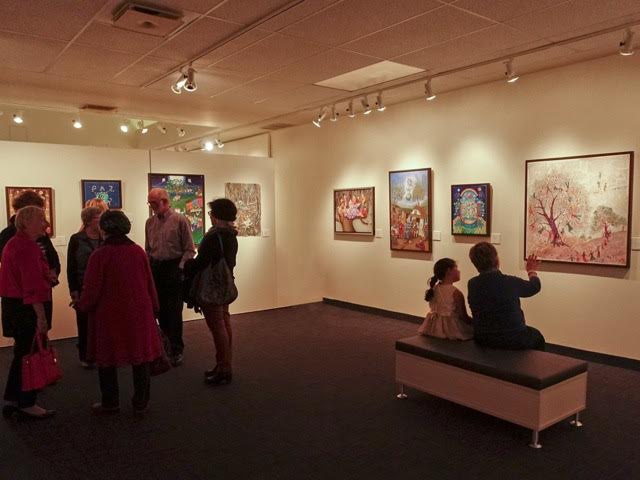 The Collection
Around 850 art works, more than 300 artists, 34 countries, 5 continents! Is there some serious thinking in this naive form of expression? Playfulness can rightly be expected, but subtle questioning of an era or society? Are there strange relationships to your own concerns and whereabouts? Dreams, empathy, desire to better the world and this strong urge to travel into foreign lands and minds are all there, ready to challenge you, as seen in this animation showcasing the permanent Exhibition or our permanent collection .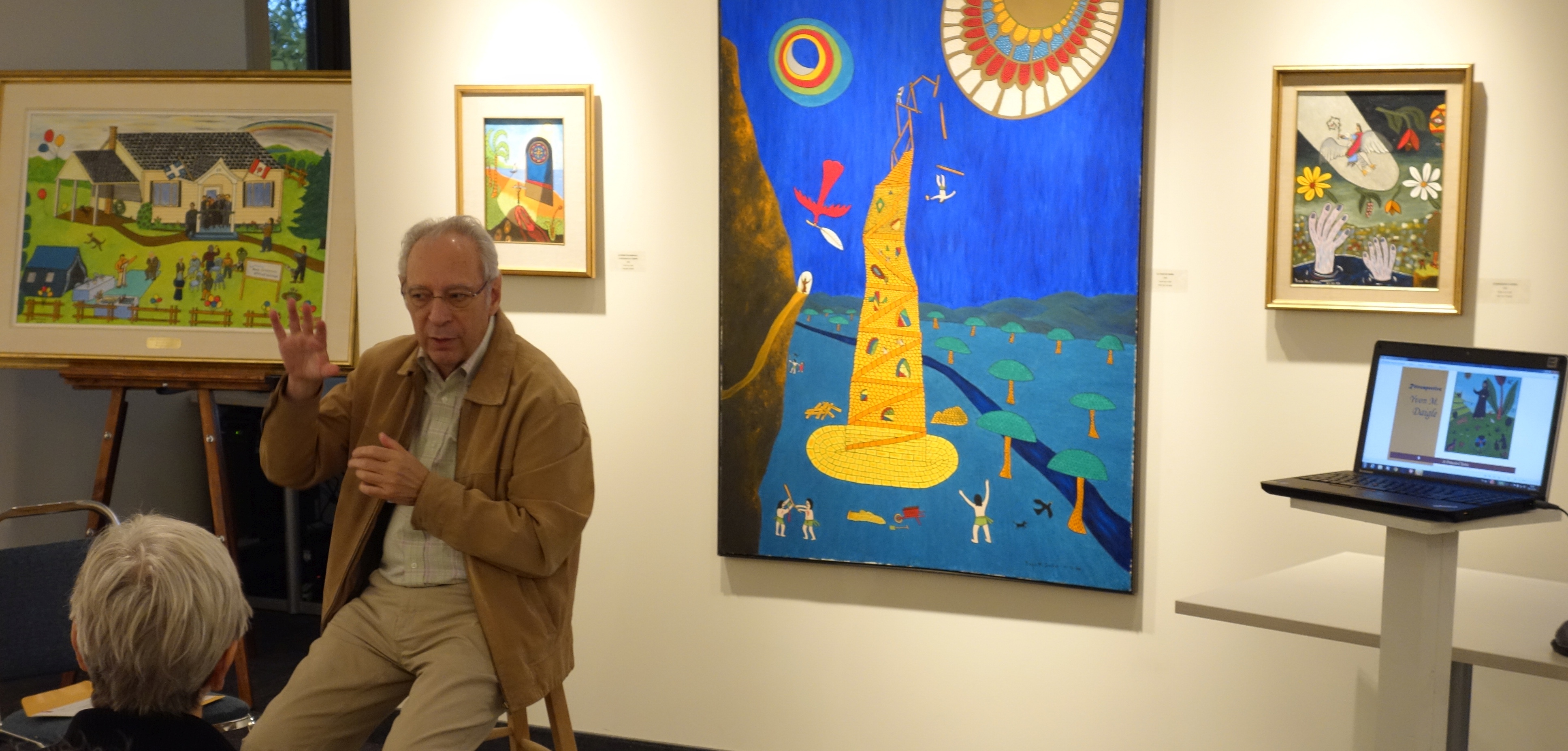 Come visit us!
While you can have a lot of fun exploring and personalizing the virtual Collection on this web site, to decipher the unusual and connect it with your personal mindscape, you must come face to face with our astonishing array of visual experiments at the Museum itself.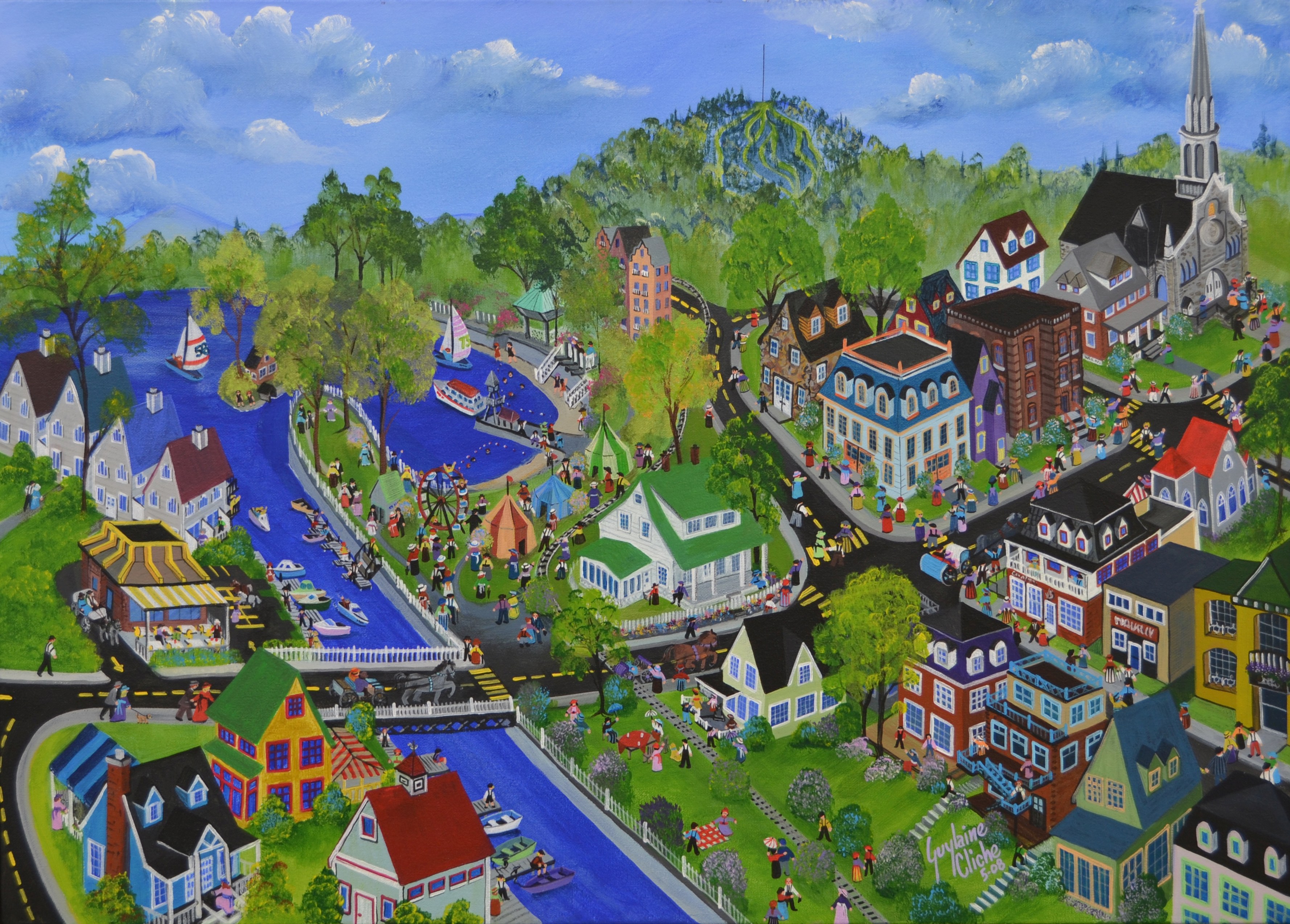 Meet the artists on Facebook!
Visit (+ LIKE!) our dynamic Facebook page to chat with friends, artists, Gallery operators, amateurs and promoters of naive art. 3000+ LIKEs! Works by artists from all over the world, from our collection or suggested discoveries, comments published and discussed. Not-to-be-missed special events are also announced. A friendly virtual Gallery where each one can speak her mind in her own language.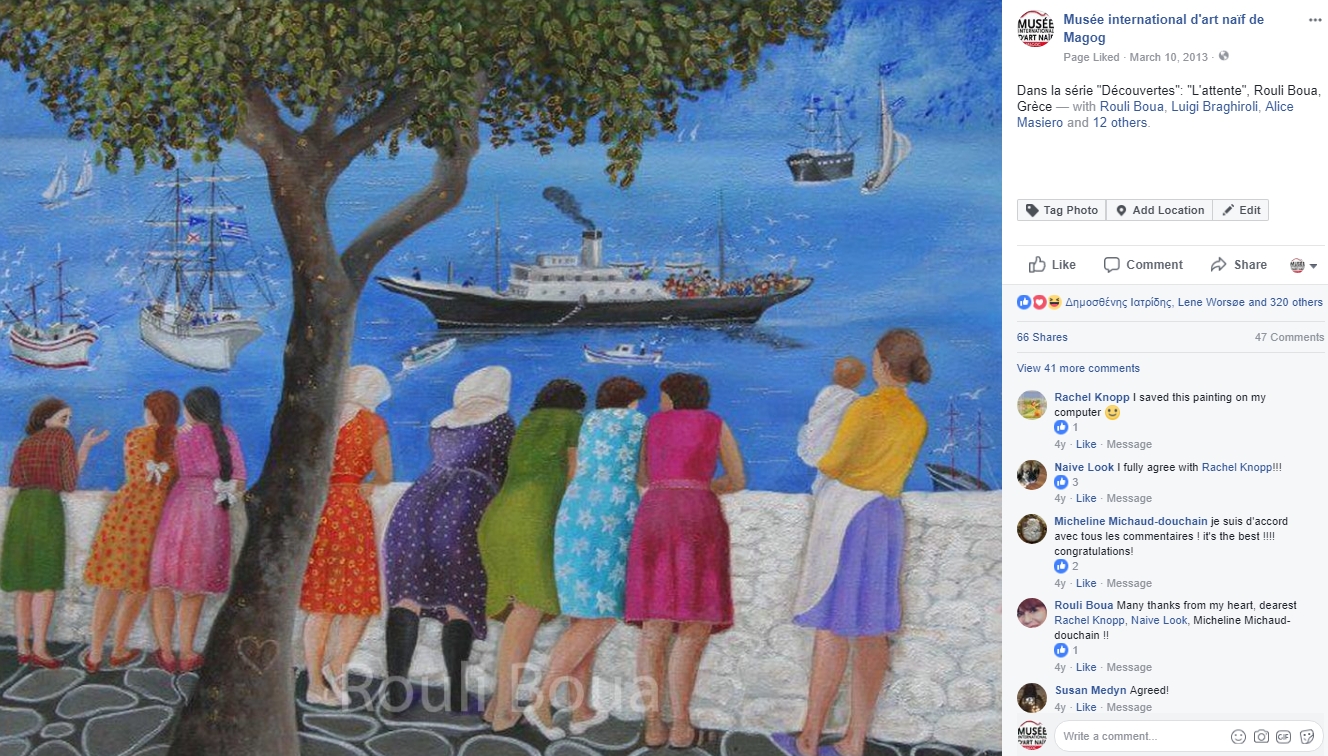 MIANM
61, rue Merry Nord
Magog, QC
CANADA J1X 2E7

Tel.: +1 819 843-2099
Email: info@artnaifmagog.com
Webmaster/Web Edition: Pierre Roy
Hours

Every day 10:00 to 17:00

Anytime by appointment